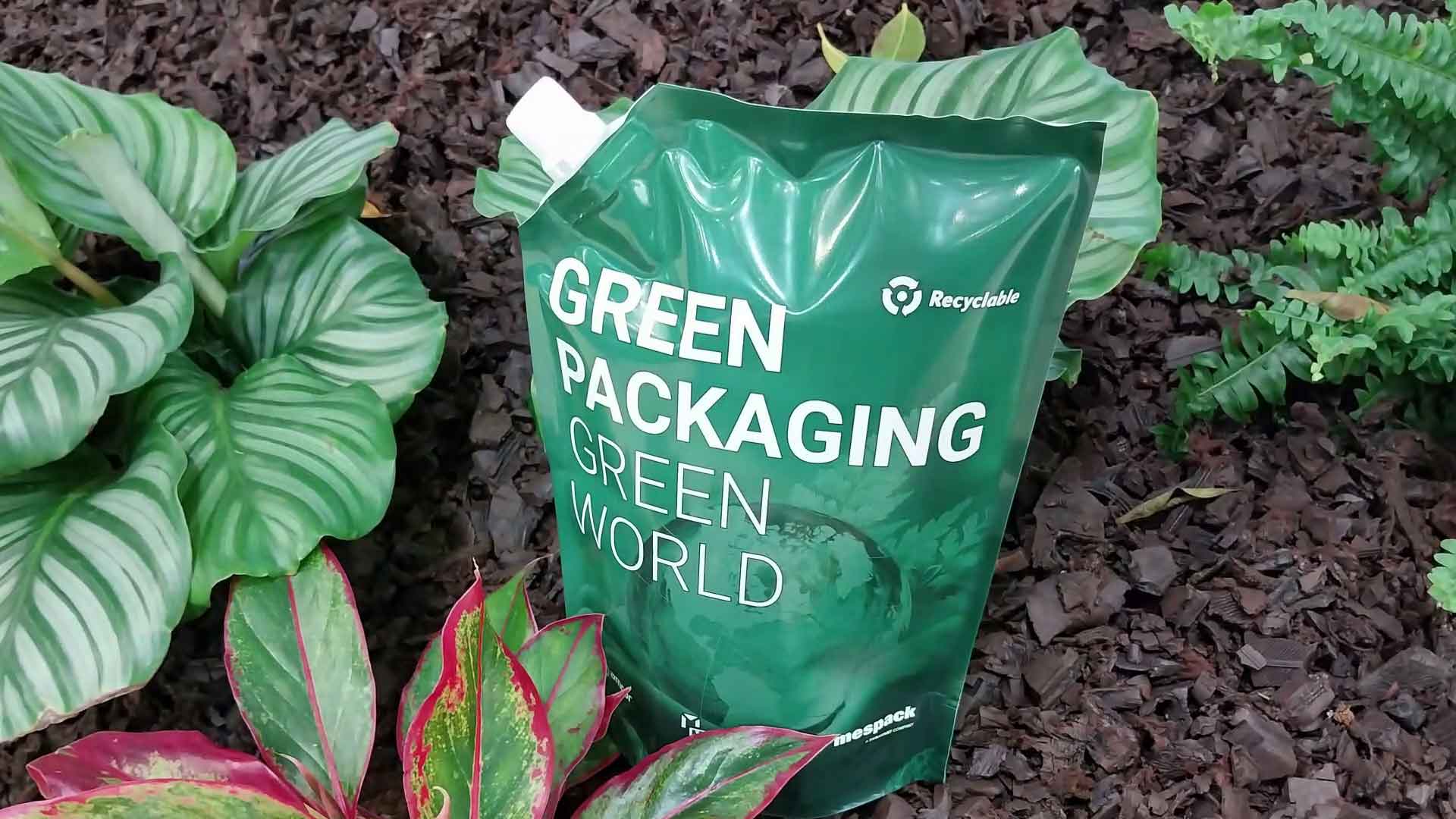 Game Changer in Production of Sustainable Mono-material Spouted Pouches
MENSHEN and Mespack, the partners who work together innovating for sustainable solutions for the flexible packaging world.
The LoTUS spout from MENSHEN is perfectly adapted to mono-material pouches thanks to the Mespack's HFFS technology.
MENSHEN and Mespack, a leading manufacturer of innovative and sustainable flexible packaging solutions, have been working together innovating for new sustainable solutions.
One of the current most challenging topics of the packaging industry today is the production of mono-material spouted pouches on horizontal form, fill and seal machines (HFFS). Why is this a challenge? The original HFFS machines and spouts were designed to work with multi-material laminate structures, but now, when mono-material spouted pouch is required by the market, the old concepts no longer fit. Unfortunately, there is no magic pill, which can provide a solution, but the collaboration between machine, laminate and spout manufacturer can make it possible.
As a first step towards the perfect mono-material spouted pouch, the weldspout specialist MENSHEN and the machine supplier Mespack have already introduced the pre-heating technology in combination with the spout, low melting version. This solution is available on the market and works very well.
However, the companies have decided to continue to further improve this technology and try to achieve the following goals:
Avoid, low-melting additive in the spout, which brings additional costs to the end customer.
Avoid the slowing down of the machine, when using a mono-material laminate.
Increase the quality of sealing.
As a solution, MENSHEN introduced a new spout design – MENSHEN-LoTUS™, which is a game changer, when it comes to adapting existing standard heat seal technology on HFFS machines to monomaterial structures. The biggest benefit of the new spout design is the ability to apply very high temperatures to the monolaminate, making the whole process much less dependent on heat resistance of the laminate.
Mespack has successfully integrated this solution into a machine, located in their Innovation Center. The initial goals were achieved and as with any good invention, several other positive outcomes were found:
Line speed increased by 5 pouches per minute.
Adapted for using standard heating technology
While some laminates, even the preheating station could be removed.
The solution is commercially available and, under certain conditions, can be integrated into existing spout inserting machines as well.