Weldspouts
Comprehensive standard program and powerful partner for customer-specific developments
As a globally operating and experienced world-market leader in the development and production of weldspouts, MENSHEN offers numerous closure solutions for a wide range of industries. The pouch packaging market is literally exploding and has been booming for years, with new application areas constantly being added. It all started with refill packs for washing lotions and now there are countless different products packaged in a pouch. MENSHEN has been there from the very beginning, offering suitable closure systems. We are continuously expanding and optimizing our standard portfolio with creative, functional, and reliable weldspouts and are a powerful partner and provider of impulses and ideas in meeting customer-specific requirements.
Machines, assembly lines, tool technology, production standards – all state-of-the-art at MENSHEN
Successful and innovative products need reliable, functional, eye-catching packaging. This is exactly where you have a powerful partner in MENSHEN. Our closures will ensure your product catches the eye at the point of sale and stands out as well as possible from your competitors' products. In addition to our extensive, continuously optimized and expanding standard program, we also offer customized solutions in line with your individual ideas, requirements and wishes. Besides competent and creative product development, modern, effective and sustainable machinery is just as important a prerequisite as reliable, high-performance assembly lines. The tools we use also comply with the latest standards and enable a high level of efficiency in our production and assembly processes. This is the only way to produce high-quality, reliable and nicely priced closures for a successful product.
We closely observe changing consumer and trade requirements and respond quickly to new trends. For example, we have been focusing on sustainability in our products for years and use recycled materials and plastics made from renewable raw materials in the production of our closure solutions. That's because markets and retailers want it that way, but above all it's because it makes sense and benefits our environment, our climate and of course our customers as well.
Why should I use weldspouts at all?

Ruslan Khayrullin
Effective, targeted cooperation with strong partners
As a manufacturer, filler or distributor of successful products, you know exactly how important it is for your goods to be reliably filled with as little downtime as possible – along with a wide-ranging and appealing portfolio of closure solutions for your pouch packaging. After all, before a product with an appealing, tightly sealed package reaches the retailer and the customer, it must be filled as faultlessly and effectively as possible. This avoids delivery bottlenecks and unnecessary costs. Many different factors, such as the materials used, the designs, contours and technologies, play a very important role, particularly in pouch packaging.
Over the past decades, MENSHEN has therefore built up a network of reliable, high-performance partners where nothing is left to chance. In this network specialists from pouch, laminate and film manufacturers and from machine producers and fillers will bring in their know-how and experience to supply you with an optimal, reliable and safe solution. So you can solely concentrate on your product and your customers. We have bundled all our know-how and many years of experience in our Center of Excellence Weldspouts, which is at your service as a source of expertise and ideas.

Uniform global quality standards you can rely on
MENSHEN develops and produces worldwide – reliably, to demanding standards, and in consistently high quality. After all, we want to be close to our customers, especially during production. This saves you a lot of time and, of course, money. It will also make you much more flexible as long delivery routes and times as well as unnecessarily high storage and transport costs are eliminated.
Of course, we never lose sight of the quality and standards to which our closure solutions are manufactured and assembled – because they always play an outstanding role irrespective of the production location. After all, you must be able to rely on the consistent quality and dimensional accuracy of the closures we manufacture irrespective whether they are produced in Germany, Mexico, China or at any other MENSHEN site. This is the only way to ensure your filling lines run reliably with no downtime, and that your finished product is tightly sealed when it reaches the market and your customers. That is why uniform and ambitious quality standards have been in place at MENSHEN for many years and are implemented at all our production sites. That is something you can rely on.
Your advantages at a glance
– MENSHEN offers an extensive standard assortment for a wide range of requirements and industries.
– Special solutions are standard at MENSHEN.
Our product range is constantly being expanded and optimized, also in terms of the welding processes and films used.
At all our production facilities around the world the closures are manufactured and assembled to uniform, highly demanding quality standards.
Our assembly lines and tooling technologies are the state of the art.
– Numerous pouch, laminate and film manufacturers are our close cooperation partners.
– We closely coordinate our work with fillers and machine manufacturers.
New technologies and requirements are seized upon and implemented, e.g. in terms of sustainability or the use of recycled materials.
Contact Person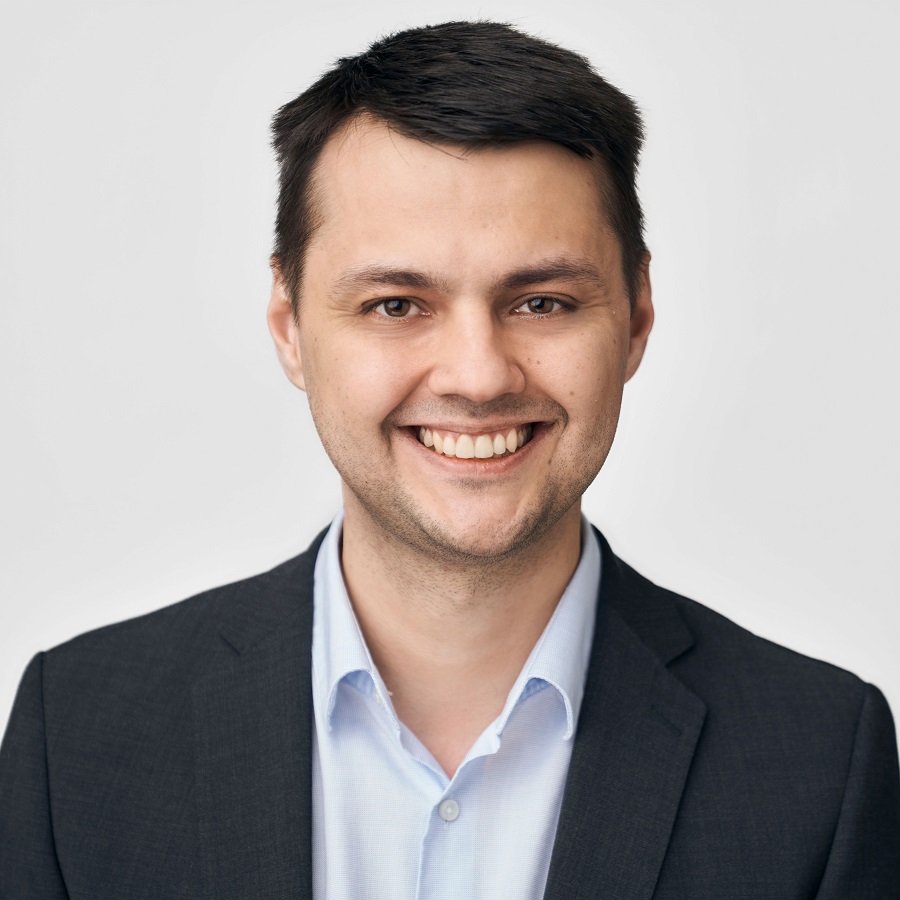 Ruslan Khayrullin
Business Development Officer – Weldspouts
Tel: +4915162909396
Ruslan.Khayrullin@menshen.com
Links and Downloads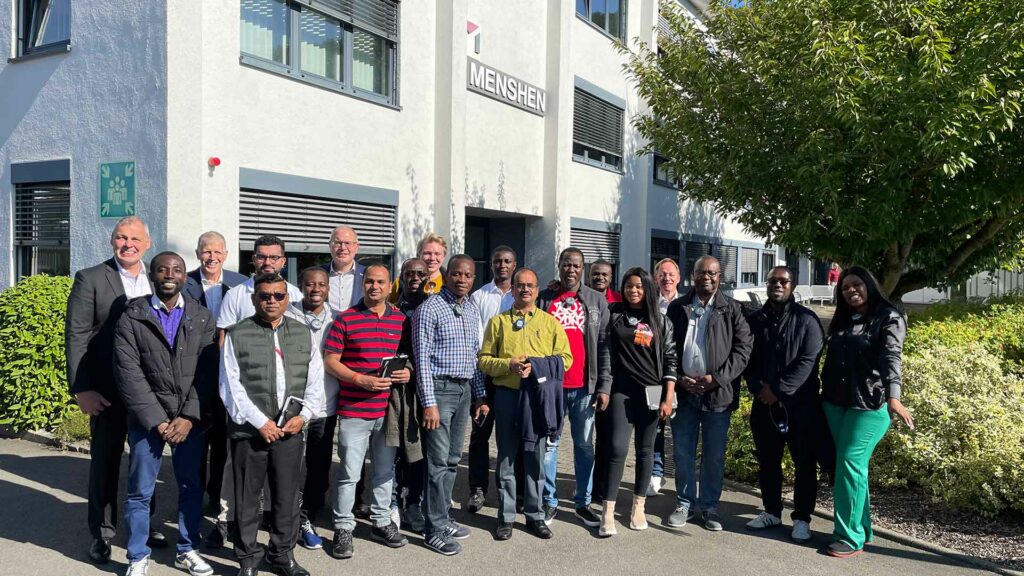 Ghana business delegation at MENSHEN 15 professionals from Ghanaian plastic (packaging) producing companies as well…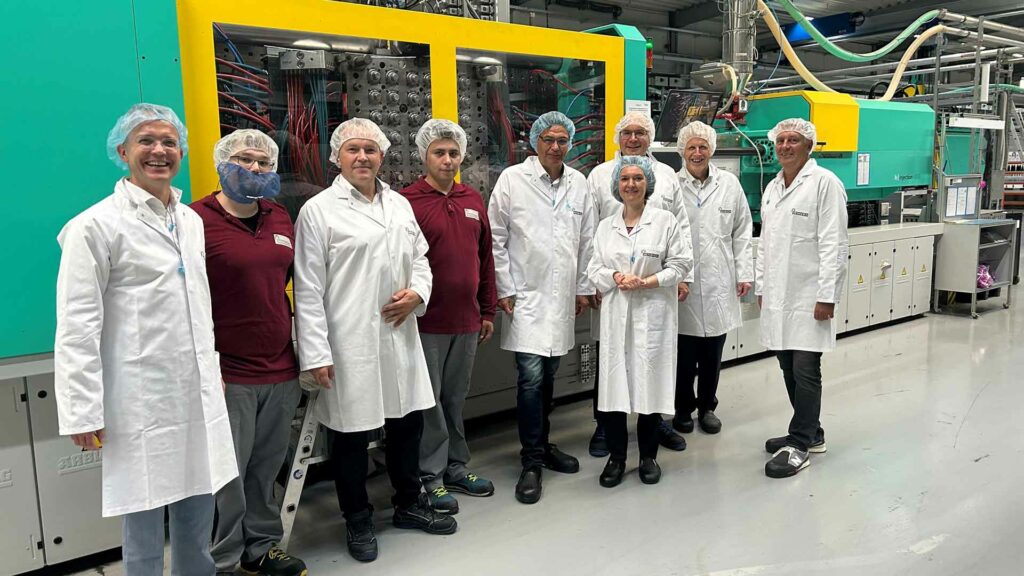 Member of the European Parliament Dr. Peter Liese visits MENSHEN CDU MEP Dr. Peter Liese…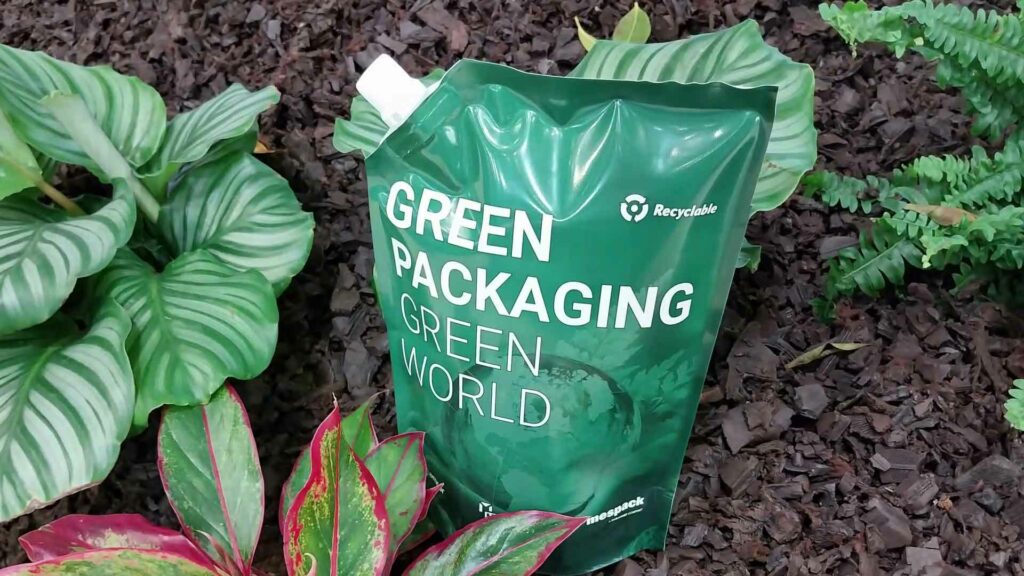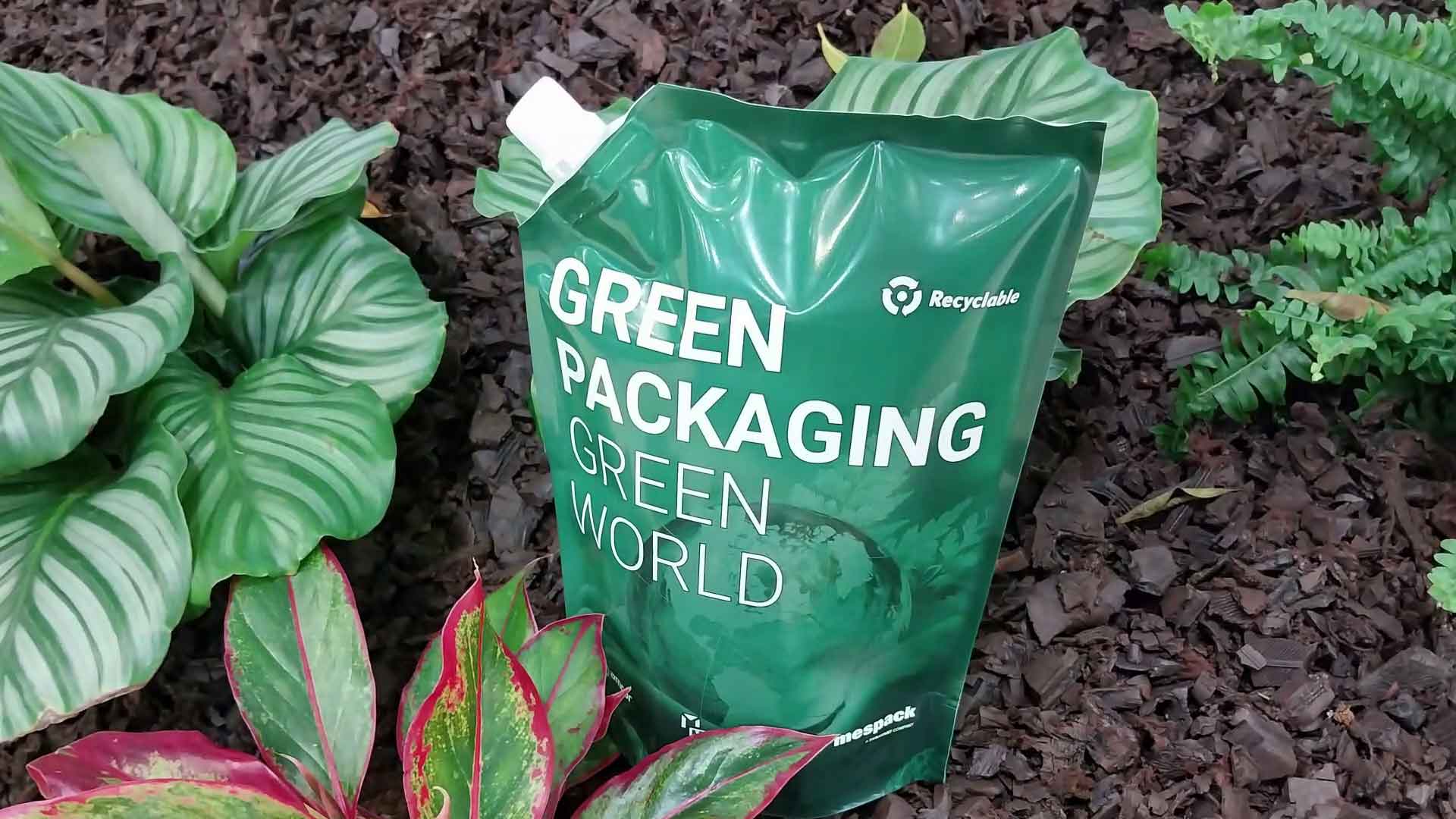 Game Changer in Production of Sustainable Mono-material Spouted Pouches MENSHEN and Mespack, the partners who…