The MENSHEN family
continues to grow
The MENSHEN family continues to grow
Technical professions inspire five new trainees
MENSHEN stands for innovative and sustainable closure solutions and system packaging worldwide. As a reliable partner with over 50 years of experience in the industry, MENSHEN is not only committed to the highest quality of its product portfolio, but also regularly trains qualified specialists in and from the region. This year, the owner-managed company has taken on a total of five new apprentices.
On 1 August 2022, the young new employees started their apprenticeships in the various company divisions at the Finnentrop site, thus laying the foundation for a successful start to their careers. This year, training is being provided in accordance with the job descriptions for tool mechanics, electricians for operating technology, warehouse logistics specialists and process mechanics (each m/f/d).
MENSHEN is pleased to be able to recruit committed and highly motivated young people for the company again this year and wishes all trainees a lot of fun and success in their training.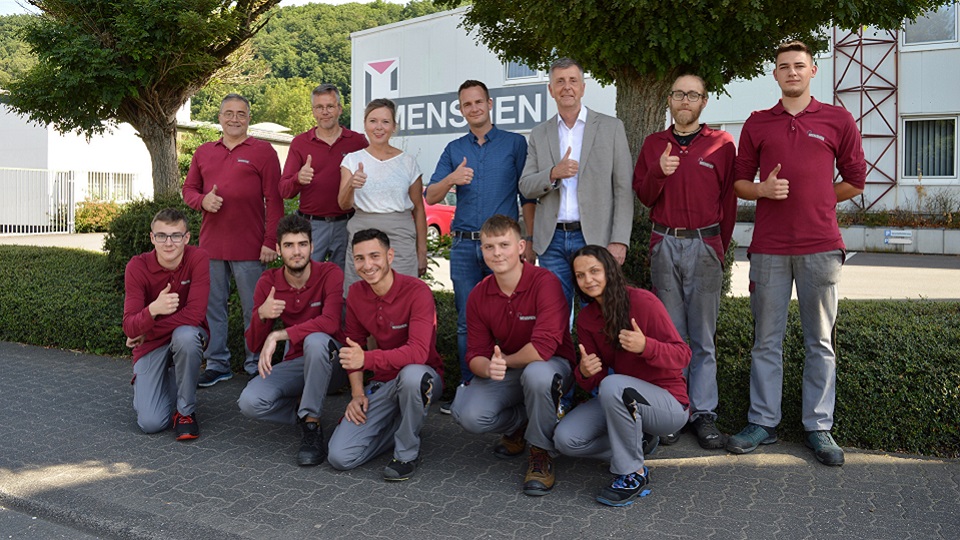 Photo
kneeling from left to right:
Nicolas Schulte (Apprentice Process Mechanic), Ararat Ananian (Apprentice Electronics Technician for industrial engineering), Memduh-Han Taze (Apprentice Warehouse Logistics Specialist), Thomas Hermann (Apprentice Tool Mechanic), Fjolla Hysenaj (Apprentice Process Mechanic)
standing from left to right:
Guido Fischer (Works Council), Georg Damerius (Trainer), Christiane Dimmel (Head of Human Resources), Julian Gramann (Trainer), Dirk Kaufmann (Head of Production), Sascha Drendel (Trainer), Tim Joel Hardebusch (Youth and Aapprentice Representative)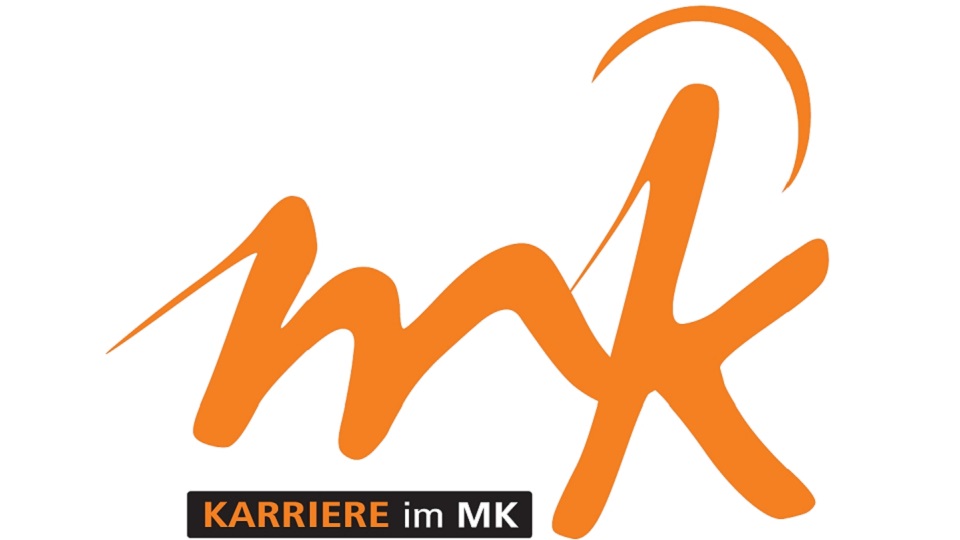 MENSHEN at the apprenticeship and study fair in Hemer on 6 and 7 September 2022 Training and information stand on the open-air site The range of training …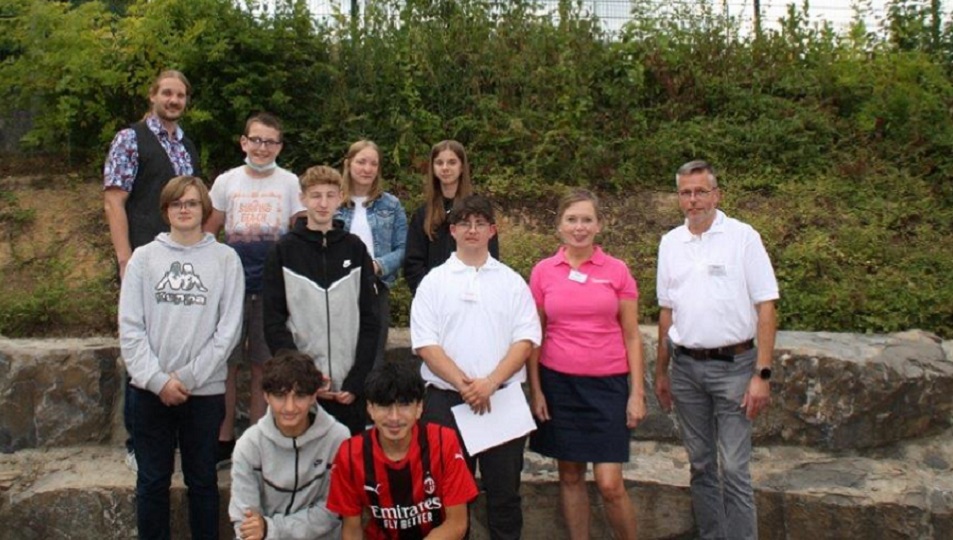 MENSHEN informs about the job profile of the Process Mechanic Guest at the comprehensive school in Finnentrop Which profession should I learn? Which training company is the …