MENSHEN means sustainability all along the line
There is only this one earth. Everyone is aware of that. Therefore, it should be a matter of course for everyone to treat our environment and the available resources with care and sustainability. At MENSHEN, we made this our task many years ago and set ourselves ambitious goals that we work hard to achieve every day and have already been able to implement a great deal of. And it is not only in our production that we have long relied on energy-saving machines and production processes; our vehicle fleet is also being gradually supplemented with electric and gas-powered vehicles in order to effectively reduce CO2 emissions here as well. As a result, we were already able to save almost 100 tonnes of CO2 last year.
Plastic packaging and sustainability – absolutely no contradiction
Plastic is indisputably an important – if not the most important – raw material in the packaging industry. It cannot do without it. Packaging and closures made of plastic are standard and probably cannot be completely replaced by any other material in the long term. The positive and useful properties of plastic as packaging are simply too convincing and often unique: they protect against damage as well as external influences and keep food fresh much longer. Despite this, or precisely because of it, new laws at national and European level are encouraging producers to optimise their packaging materials and use materials that are easy to recycle.
Reduce – Reuse – Recycle, i.e. reduce – reuse – recycle. This is the order in which sustainable action should be taken when dealing with plastics. MENSHEN has been facing this challenge for many years and is constantly working on sustainable developments and alternatives in order to meet its responsibility in dealing with valuable raw materials. So that you, the environment, we all benefit.
Sustainability at MENSHEN – we don't just talk about it, we act too
Consumers, trade and producers are increasingly demanding the use of recyclates in the packaging and closure industry. If plastic is properly separated after use, it is ideally suited for recycling. If packaging and packaging components made of plastic are returned to a recyclable material cycle after use, this conserves resources and thus the environment. We know this and act accordingly. In order to do justice to our responsibility in dealing with valuable raw materials, MENSHEN has been permanently testing, sampling and assessing the use of recyclates from various manufacturers for years. To achieve an optimal balance between sustainability and article quality, MENSHEN precisely matches the functionality and recycled content of our closure solutions. In this way, we contribute to protecting the environment, conserving resources and using recyclable materials sensibly and sustainably.
To promote and simplify recycling, we are consistently working on developing and using packaging made of mono-material. This makes automatic sorting easier, the quality of the recyclates improves significantly and the environment benefits. These are just two of many examples of what is possible and what we are implementing.
Sustainability at MENSHEN means above all environmental protection – but not exclusively
When it comes to sustainability, often only the ecological aspect, i.e. environmental protection, is considered. However, a comprehensively sustainable company should also act in an economically and socially sustainable manner. At MENSHEN, we therefore take advantage of sustainable business opportunities to enable a wide range of products in the future as well. The development and production of age-appropriate closure solutions such as swallow-proof closures and child- and senior-friendly handling are an example of future-oriented and innovative business and product fields at MENSHEN. Recognising future developments in the packaging market, picking up on them and acting accordingly ensure that our actions are sustainable.
And because the best products need the best employees, we at MENSHEN take securing the need for skilled workers seriously. Consolidating MENSHEN as an attractive employer and reliable partner in the packaging industry is one of our sustainable corporate goals. For this reason, our employees follow a common compliance, ethics and conduct guideline, no matter where they are located in the world. Performance-related pay, good promotion opportunities and job security are a matter of course for MENSHEN in order to increase employee satisfaction. The possibility of dual studies, a comprehensive training and further education programme as well as regular training courses make MENSHEN an attractive employer and training company.
After all, we know: The future offers many opportunities and we want to use them.
Your benefits at a glance
– Certified according to ISO 50001 and ISO 14001.
– Participation in the Energy Efficiency Network of the Plastics Packaging Industry Association.
– For years, different recycled plastics and processing parameters have been tested.
– This ensures the highest possible quality of the recyclates we use.
– Our ambitious target: to produce 25 percent of all articles from recycled materials.
– Development and use of monomaterial
– Facilitation of single-variety recycling
– Use of electric and hybrid vehicles in the fleet
– Conversion to gas-powered trucks in shuttle traffic
– Use of Eurotrailers
– Use of modern injection moulding and assembly machines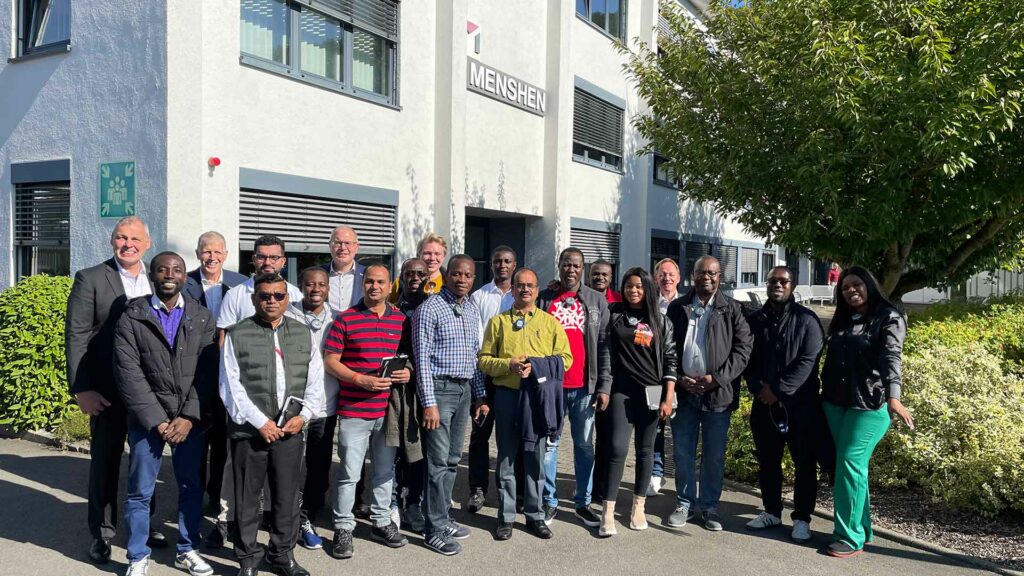 Ghana business delegation at MENSHEN 15 professionals from Ghanaian plastic (packaging) producing companies as well…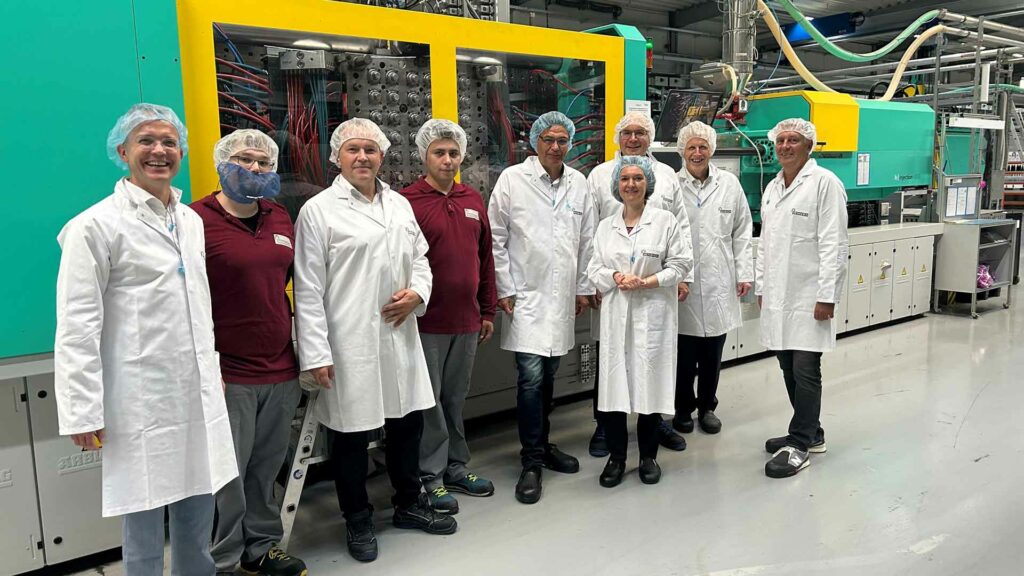 Member of the European Parliament Dr. Peter Liese visits MENSHEN CDU MEP Dr. Peter Liese…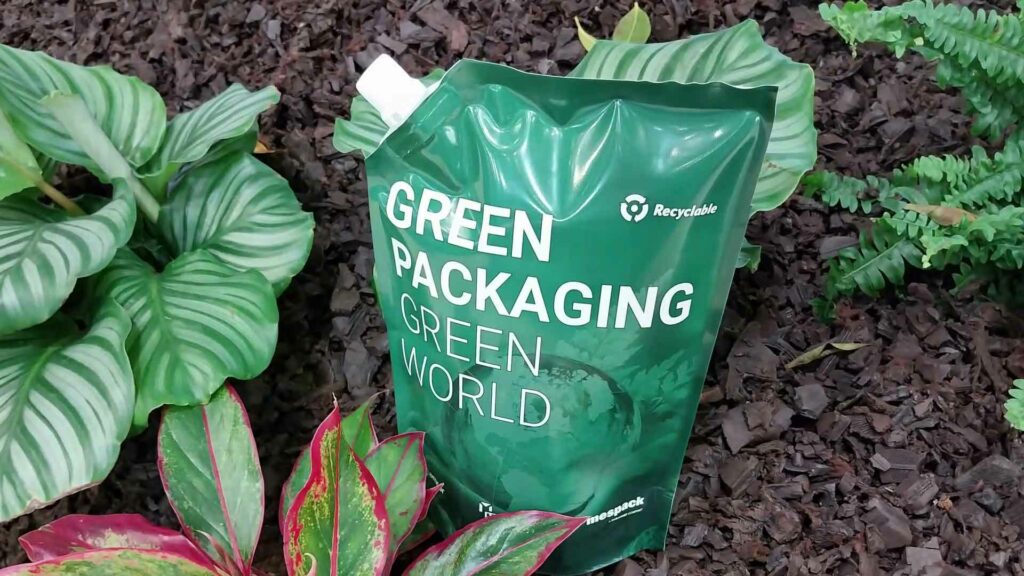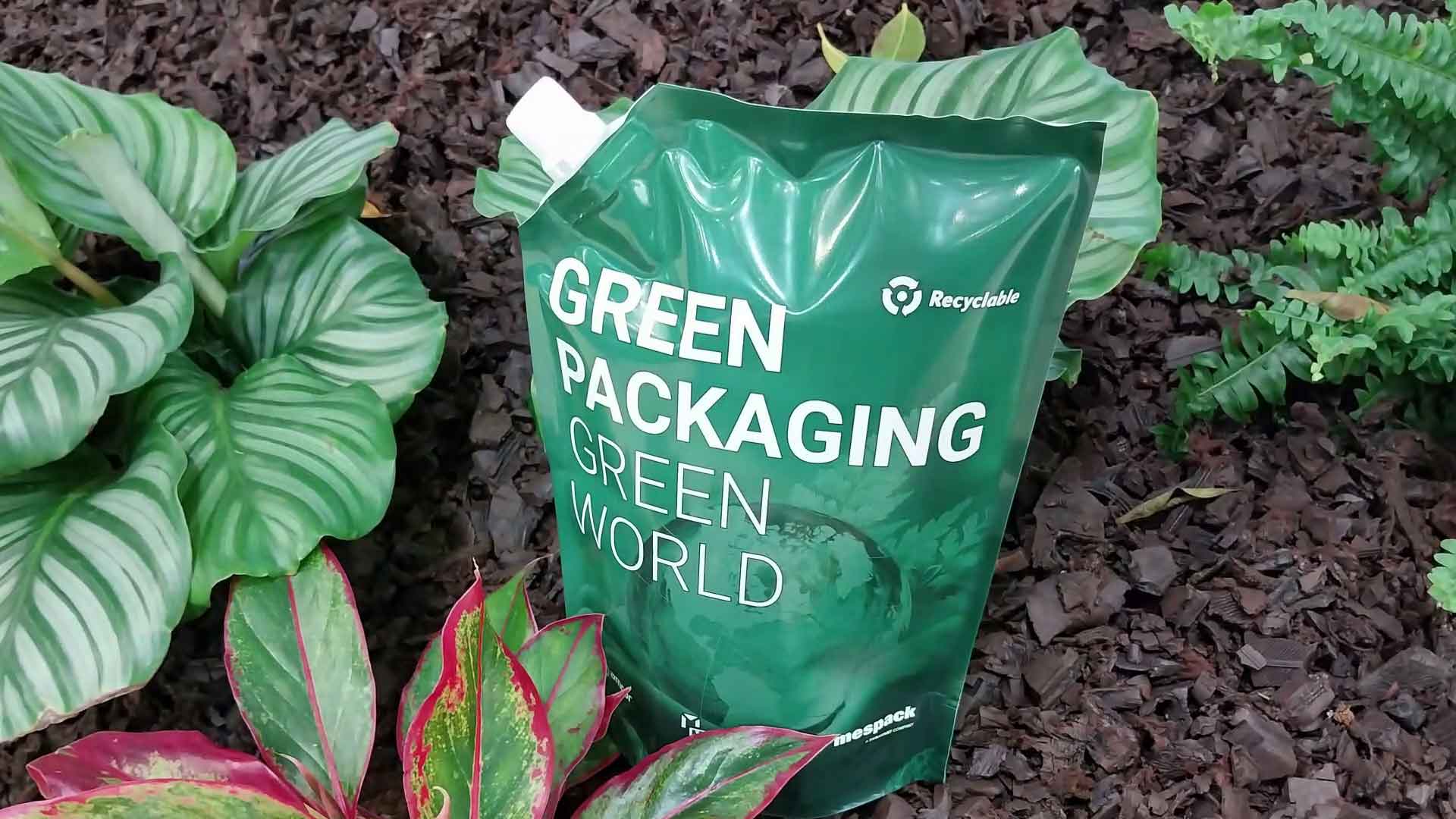 Game Changer in Production of Sustainable Mono-material Spouted Pouches MENSHEN and Mespack, the partners who…